AGC of Missouri awarded and presented Wright Construction with the AGC 1st Honor, the Safety Award Zero Lost Days 2021, and Certificate of Commendation for Excellent Safety Record 2021.
The AGC 1st Honor is in recognition of our participation with the Missouri Chapter – "Members Supporting Members". Wright Construction Services, Inc. is excited to continue embracing the goals and missions of the AGC.
The Safety Awards celebrate Wright Construction's zero lost workdays in 2021, and our commitment to all personnel. At Wright we believe that our people are our most important asset, and the preservation of employee safety and health must remain a constant consideration in every phase of our business and on all projects. The safe way is the WRIGHT way.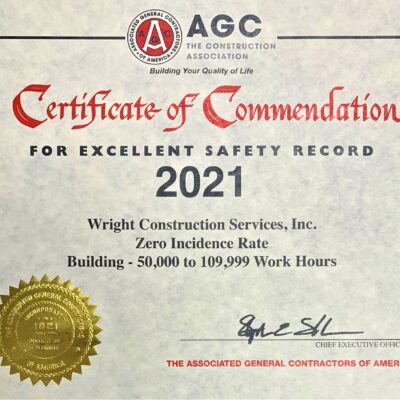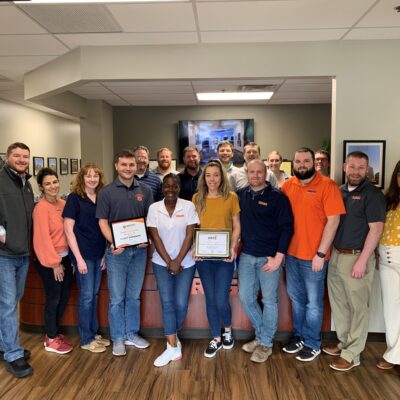 #AGCMO #1stHonor #SafetyAward #ZeroLostWorkdays #GeneralContractor